One Point Five!
Orta & Em - Aug 12th
Heyo everyone!
We're happy to be shipping Flappy Royale 1.5 - currently in App Store review. It's got two major changes, one you'll love and another which should make life a bit easier.
Night Mode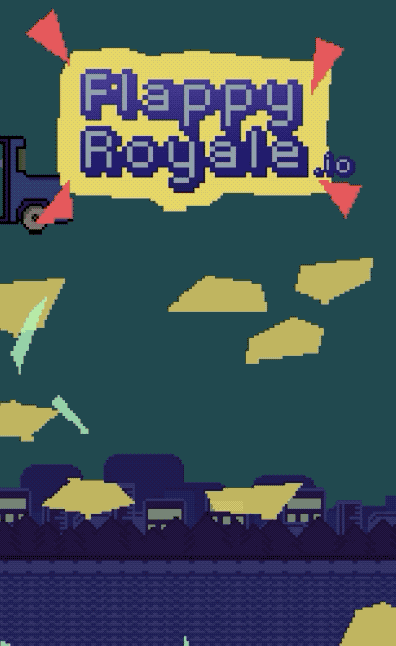 We have been beefing up the ability to create game themes, and to experiment with that we've created a day & night mode for the flappers to play in. You can switch between day or night in the settings, or have it automatically change according to what your current time is.
Bye-bye Banner
We ran the maths on the bottom banner which we've been showing in-game, and opted to pull the banner completely. This change doesn't move the ad anywhere else, or increase the frequency of ads elsewhere. Our policy has been to only show an ad if there's something worthwhile on the other side. That's still the same: getting extra lives for trial and unlocking eggs.
If we were making flappy millions, maybe it'd be worth it - but we're not and that's OK. So let's make the game feel like the best it could. This also applies to the ads we were trying with the web demo, they ended up de-valuing the feel of the game much more and all the ads are dropped outright for web.
:tada:
Hello World!
Orta & Em - July 18th
We've launched! Wow, it has been a bit of a whirlwind of a beta. We weren't quite prepared for the level of popularity Flappy Royale received.
The Flappy Royale beta stood stable at 30 games per second at peak, and over the course of the last three weeks over 10 million games were played. We opened with many platforms - but eventually cut that down to just the web demo when we flew through the limit of testers on iOS.
During the beta we re-created the networking from scratch twice to handle the load, we think this current approach is scalable for the long term now. We also built out a new system for getting new characters and attire by finding eggs.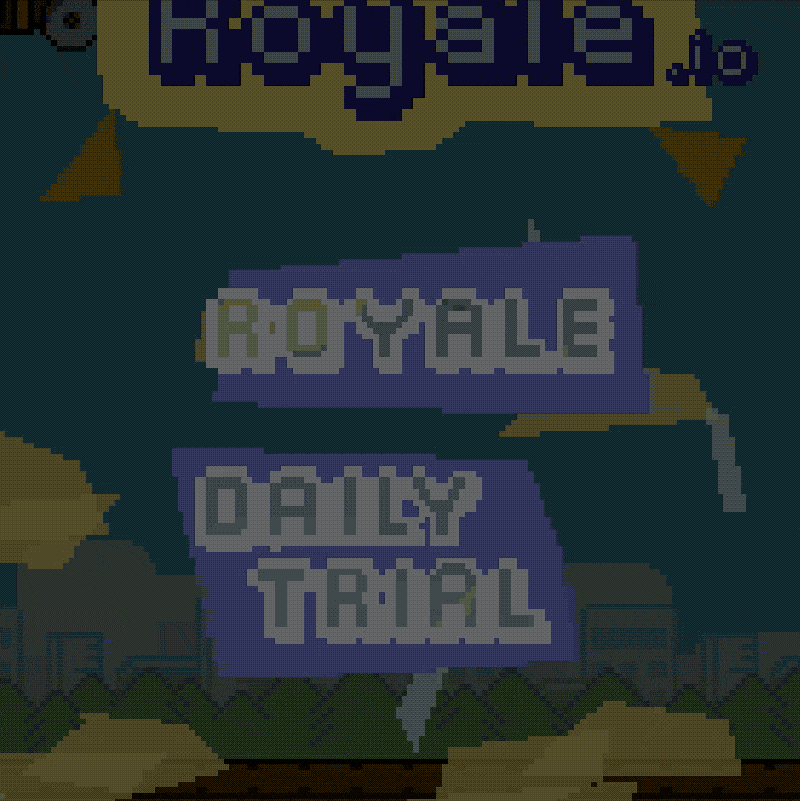 Right now we've got about 200 new unlockables, you can win them by playing Royale mode - the better you do the more likely you are to get a better egg. All of the different unlockables have the same physics boxes, so picking a smaller character doesn't make the game easier.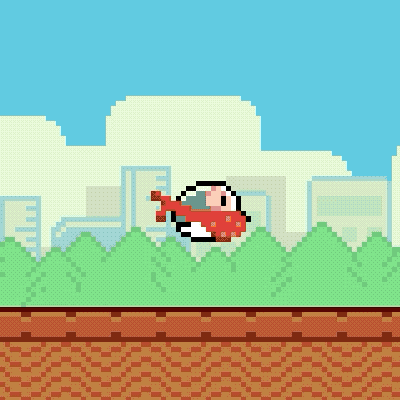 Flappy Stats
Because we regularly are asked what is a good score:
20% of games don't make it past the first pipe.
27% make it past one pipe.
18% past the 2nd.
So basically, get past 2 pipes and you're 2/3rds of the way towards winning!
In the daily trial, we are seeing getting past 100 as being about the amount to get in the top 10. Here's a video of Lucie getting to 95 pipes if you think that's impossible.
Thanks
We want to thank everyone who emailed or tweeted feedback and bugs, we might not have been able to get back to all of you but it's been an overwhelming few weeks.
Zach Gage from letting us co-work at his space in the first few days, handling advice on ads, to being an impartial third person in many system debates - Zach's influence is everywhere.

Danger, Orta's wife and an artist in the game - she started with play testing but eventually created her own suite of unlockables.

Ethan Gach, Treesicle, Jeff Grubb, Smash JT you all get it.
What's next?
Well, for now it'll be nice to chill out. Both of us have just got new jobs and it's kinda important we get that right. We're open for ideas on what do do next with the game, and where you'd like to see it go to. We'll definitely be shipping more unlockables
You can email us ideas at team@flappyroyale.io!